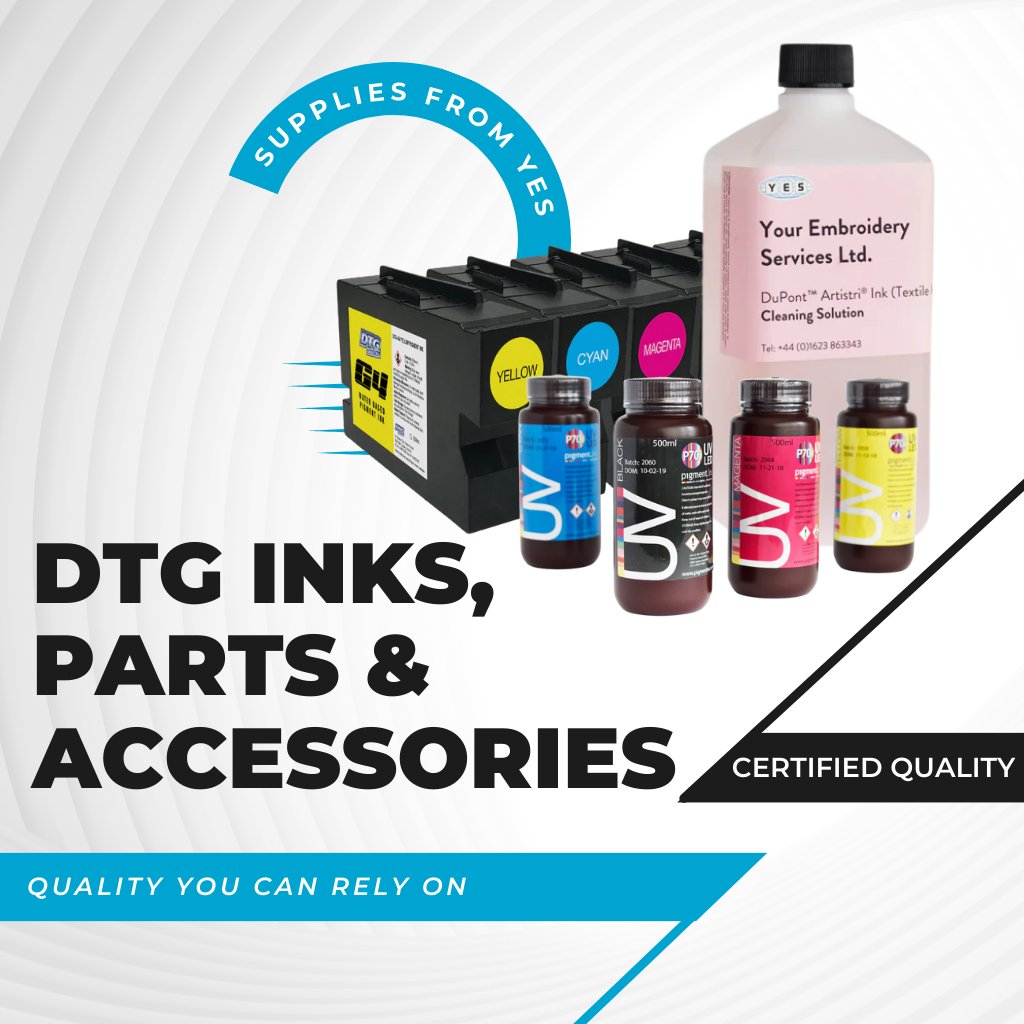 YES Ltd supplies and sources only the best ink jet supplies from around the world including Water Based DTG Inks, UV LED curing Inks for semi flex and ridged applications, Machine Parts, Ink Cleaners, Ink Pre-Treatments, Transfer Printers, Papers and so much more!

Before you shop, understand that our suppliers are either manufactured in the United Kingdom, USA, Europe & Asia.

Find everything you need for your Direct to Garment or Hard Surface Printing business at the lowest prices, if you don't find what you're after then give us a call on 01623 863343.