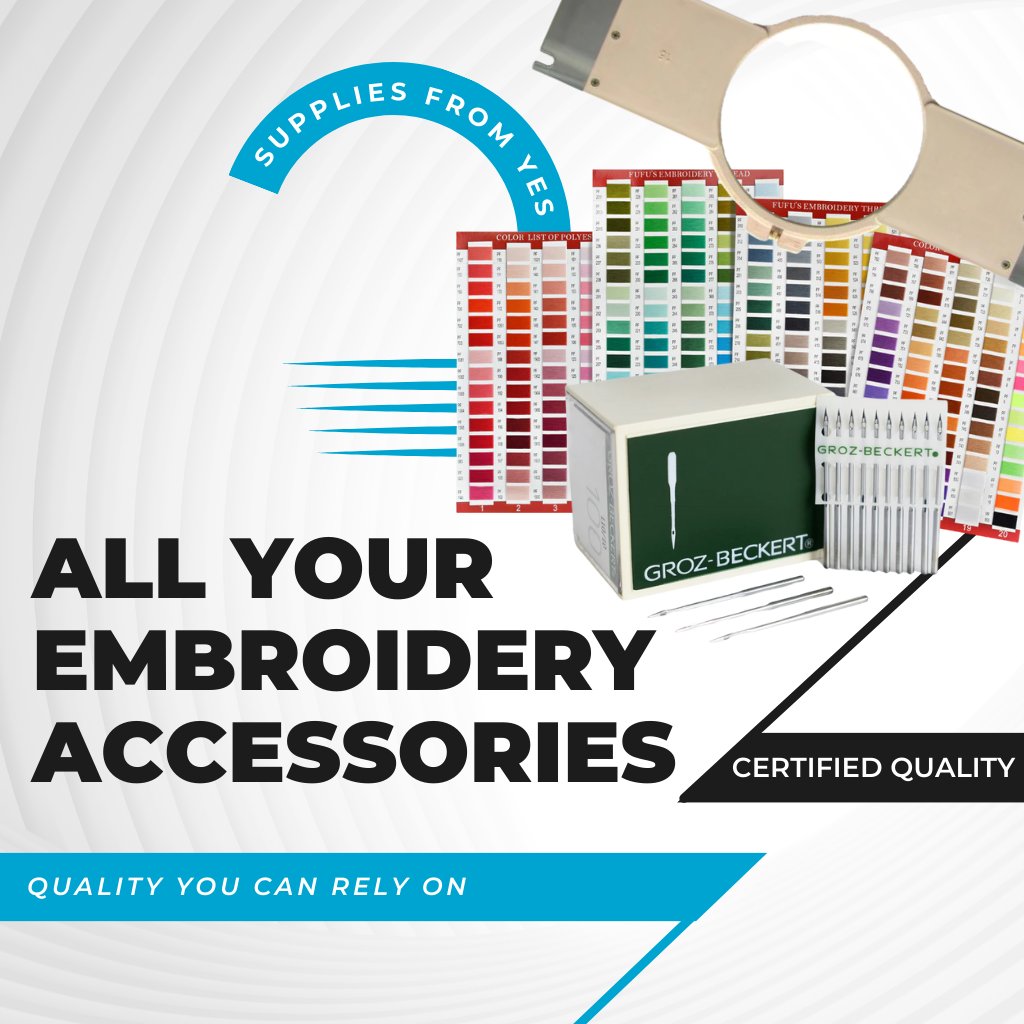 YES Ltd supplies and sources only the best embroidery supplies from around the world including FuFu embroidery threads, Quality embroidery backings and Water-soluble toppings, embroidery framing / hooping devices, embroidery frames needles, Oils & Lubricants and so much more!

Before you shop, understand that our suppliers are either manufactured in the United Kingdom, USA, Europe & Asia.

Find everything you need for your Embroidery business at the lowest prices, if you don't find what you're after then just give us a call on 01623 863343.